Tourism
4 Awesome Area Where to Stay in Duluth, MN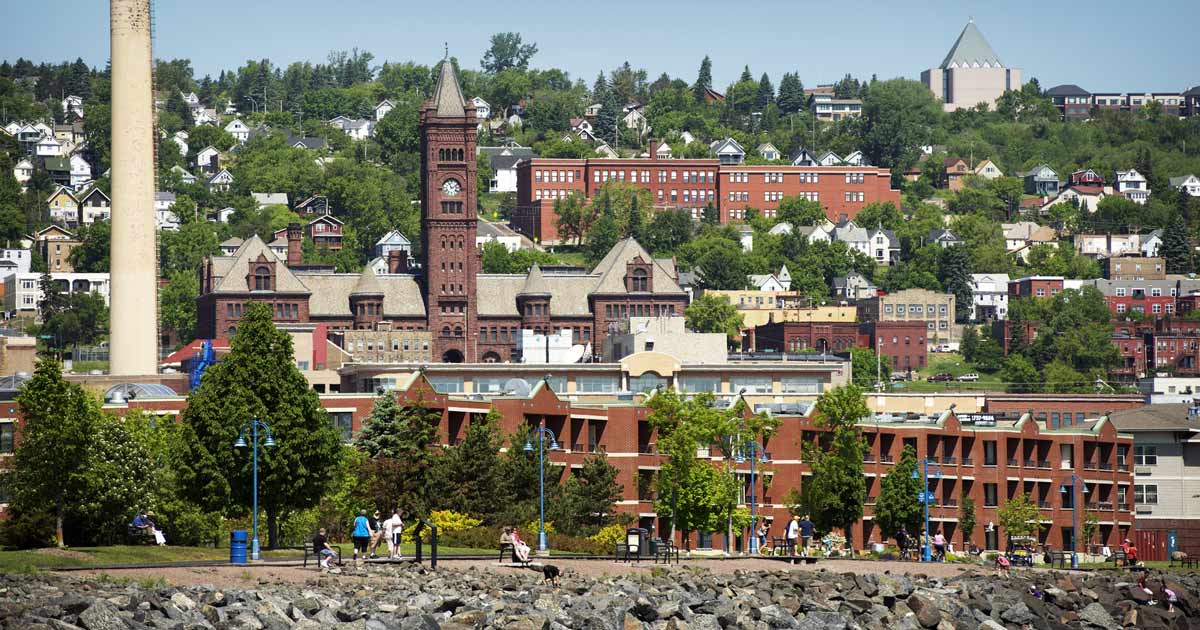 Duluth is a bustling port city in Minnesota, lying at the southernmost tip of the impressive Lake Superior, the largest of the Great Lakes. Featuring thousands of acres of green space and woodlands perfect for many outdoor recreational activities. Hiking, biking, camping, climbing, skiing, snowboarding, boating, kayaking, fishing, sightseeing… for someone like me Duluth is synonymous with paradise!
With the countless routes of the Lake Superior Hiking Trail system, walks along the Lake Superior waterfront with views of the 1905 Aerial Lift Bridge, panoramic train rides along the shoreline, or cruises on the big lake… the options to enjoy the city in the fresh air are endless!
From galleries showcasing the works of local artists, sports events at the waterfront Amsoil Arena, and the events of Duluth Entertainment Convention Center, the city of Duluth has literally something for any traveler and taste!
But where is the best area to stay in Duluth to make the best of its wide range of activities and attractions? To help you choose the best accommodation for your interest and budget, I searched among all the best booking sites and made this ultimate guide with the best hotels, house rentals, and airbnbs!
You don't have to put in any effort, just make yourself comfortable, keep reading, and don't forget to book your hotel immediately, places here sell out very fast!
Let's start!
If you are in a hurry
If you need to make a quick decision and book immediately, I got your back, check this list with the best hotels located in Duluth Downtown:
Here is a map to help you visualize where the different areas and places to stay I will be talking about are located:
1. Downtown – where to stay in Duluth, MN, for the first time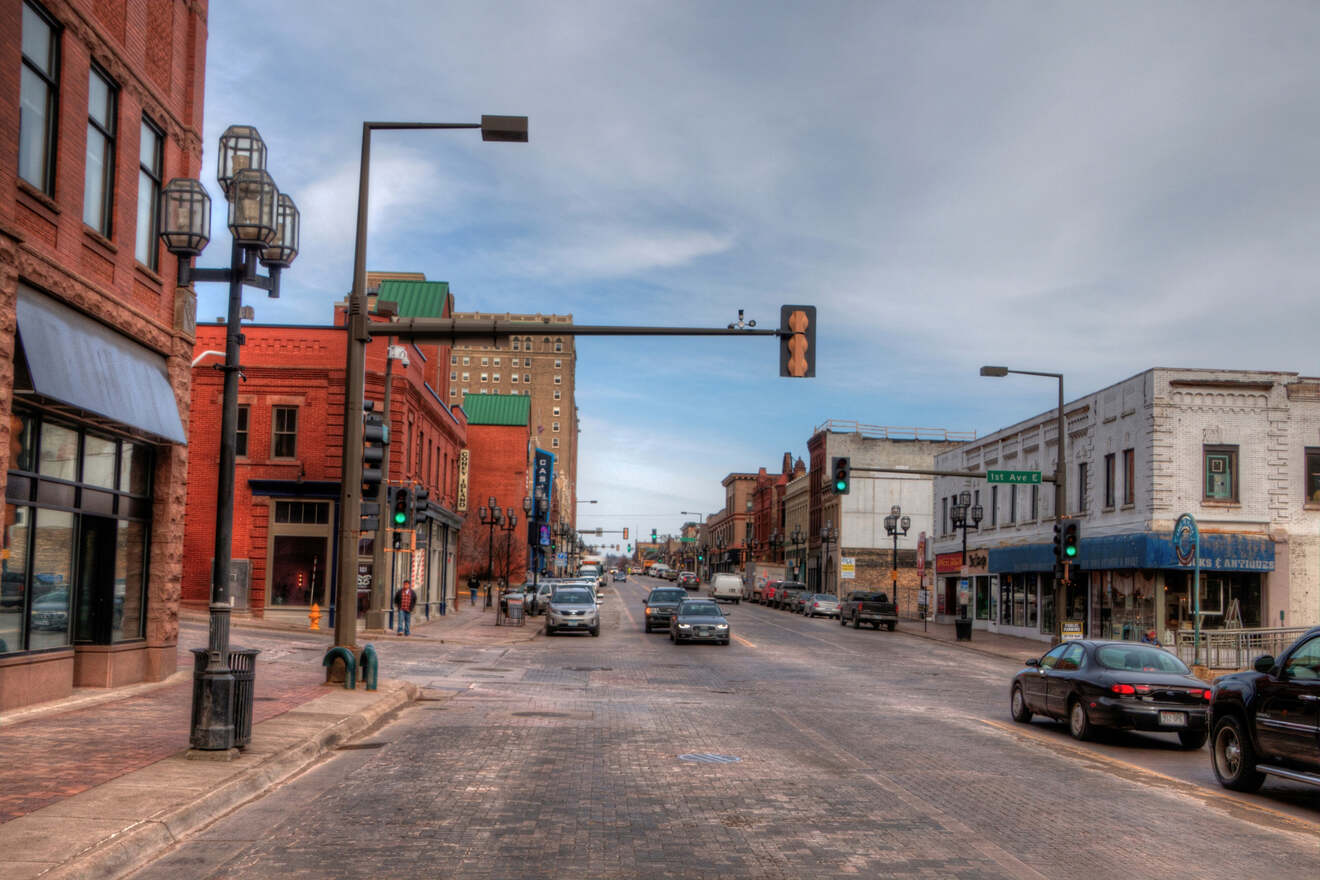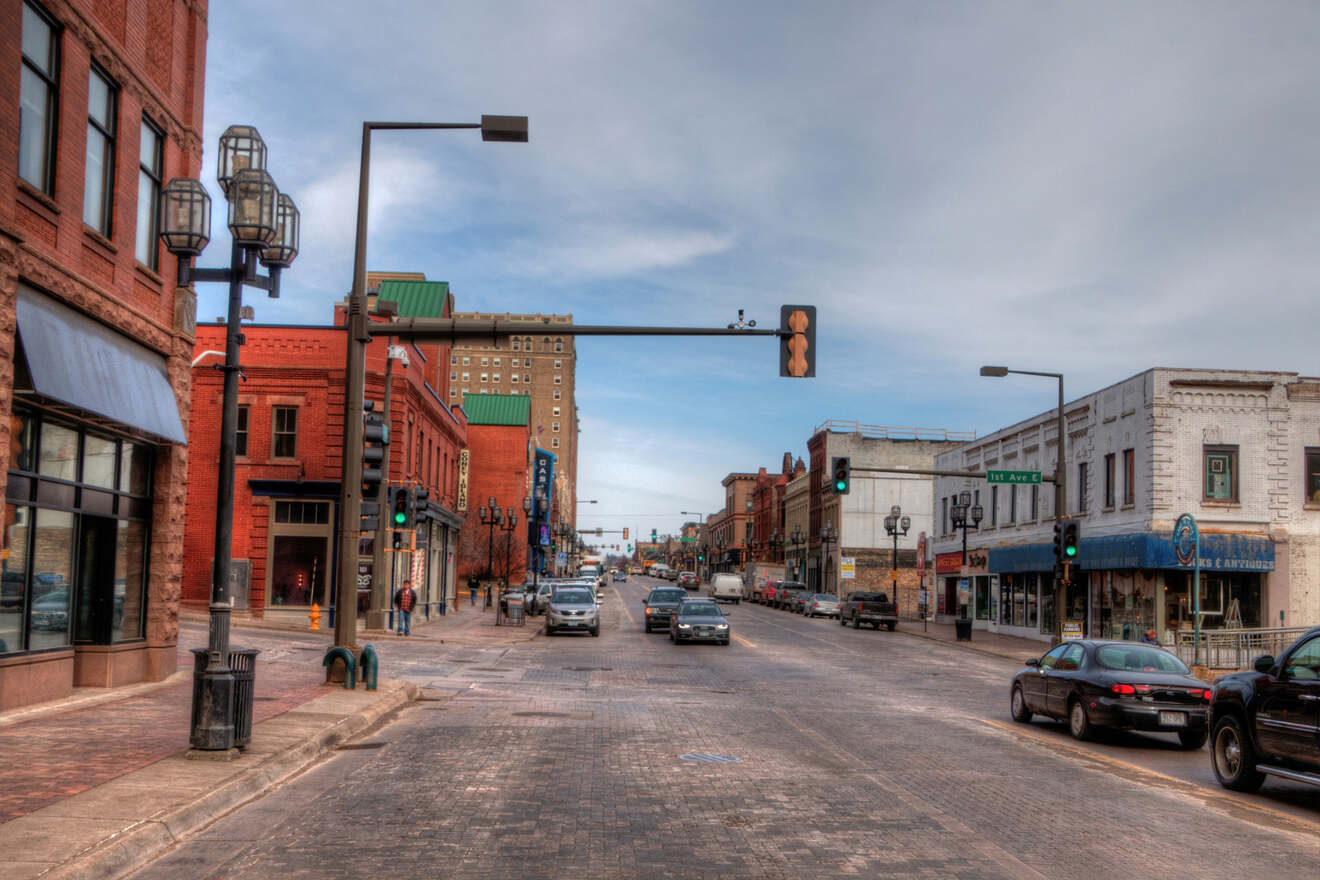 Downtown Duluth (also called Duluth Waterfront), is the heart of the city brimming with a vibrant history and culture… the ideal spot to excite the senses of any first-time visitor! Other than panoramic strolls along the lakefront, this 90-block area offers unique shopping options, delicious restaurants, and unforgettable sites to visit.
Just in the Lake Superior Railroad Museum alone, you have enough to do for an entire day: here you can opt for a ride on the North Shore Scenic Railroad, gaze at the finest collection of railroad equipment in the country, or learn about the history of the region at Lake Superior Railroad Museum, featuring beautiful vintage locomotives.
Duluth Downtown offers entertainment for every day of your stay! The Bayfront Festival Park, one of Duluth's most beautiful public parks, is located on the shores of Lake Superior and is definitely a must whether you want to see ships entering the harbor under the Aerial Lift Bridge or attend one of the exciting events going on throughout the year.
Be amazed by the local and exotic fishes at the Great Lakes Aquarium, bring your kids to the exciting Edgewater Waterpark, and enjoy your night at the Fond-du-Luth Casino… Whatever you're looking for, this neighborhood is definitely where to stay in Duluth!
Other accommodation options in Downtown
Things to do in Downtown
2. Canal Park and Park Point – where to stay for families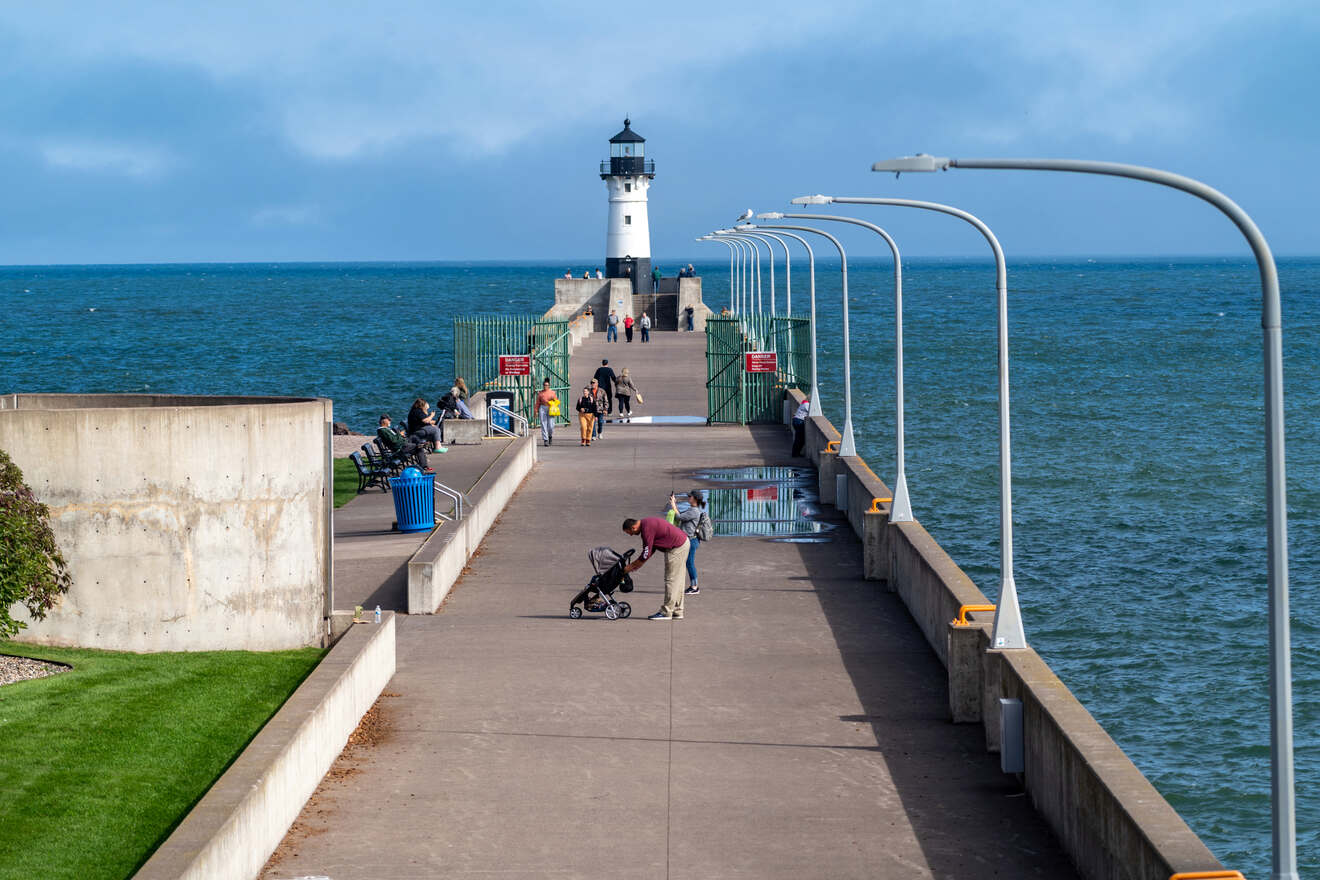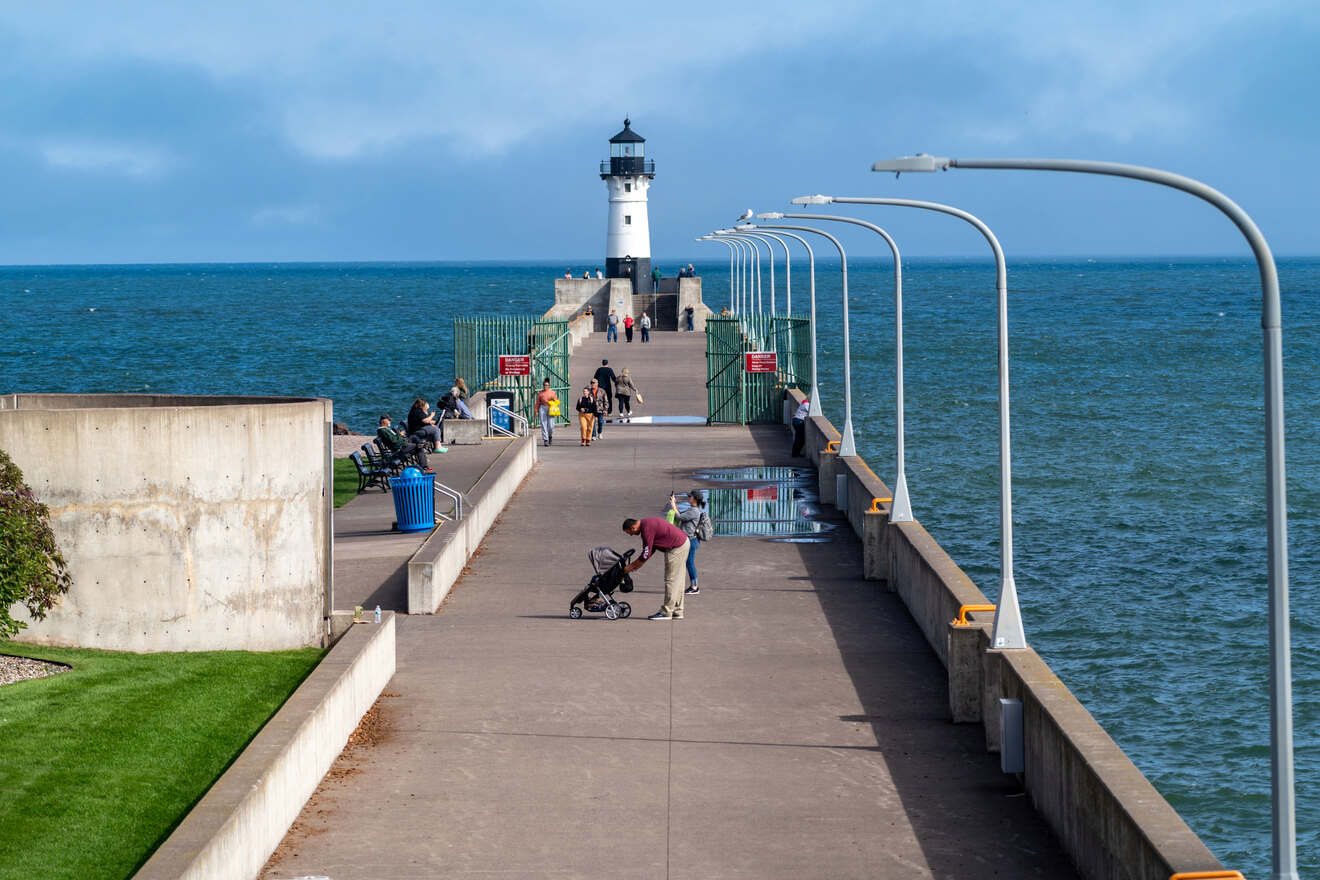 Canal Park, lying east of Downtown Duluth, is one of the major port areas in Minnesota and is connected by a bridge to the big split known as Park point (the bit you can see sticking out from the city on the map). This area is full of green parks, beaches, sculpture gardens, jazz clubs, coffee shops, hotels, and restaurants.
Receiving hundreds of ships each year and being home to some of Duluth's best attractions, Canal Park has something to offer to all the members of the family! Some examples? Here you'll find the Duluth Aerial Lift Bridge, Dewitt Seitz Marketplace (a historic building that holds several shops and restaurants), and amazing dining options like the popular Grandma's Restaurant where you can have a cozy lunch just like the one at home.
You can literally spend an entire weekend here and always find new places to explore around but you can't miss spending time in Park Point too! Park Point is connected to Canal Park by the Aerial Lift Bridge and built on a seven-mile-long island that forms the world's largest freshwater sandbar! This spit of sand creates a natural barrier that divides the inner harbor of Duluth and Lake Superior and is dotted with beaches, green parks, and picnic areas perfect for a relaxing family holiday.
In Duluth, there's no place with better lake views than this neighborhood, but in Minneapolis, another modern city of Minnesota, you will find as many beautiful waterfront spots as here!
Ready to bring the family to Duluth's Canal Park and Park Point? Then make sure you book your accommodation immediately, you don't want to miss the spot!
Other accommodation in Canal Park and Park Point
Things to do in Canal Park and Park Point
Check out the shops and restaurants at the Dewitt Seitz Marketplace!
Gaze at the many ships entering the harbor under the Aerial Lift Bridge
Stroll along the Duluth lake walk
Eat some delicious local dishes at Grandma's Restaurant!
Visit (for free!) the interesting Lake Superior Marine Museum
Attend an event at the Duluth Entertainment and Convention Center
Enjoy the view of Lake Superior and Duluth Harbor!
Lay down, relax and take some sun at the Park Point Beach
Take a tour of the Glensheen Mansion, the most visited historic home in Minnesota!
3. Duluth Heights – where to stay close to the airport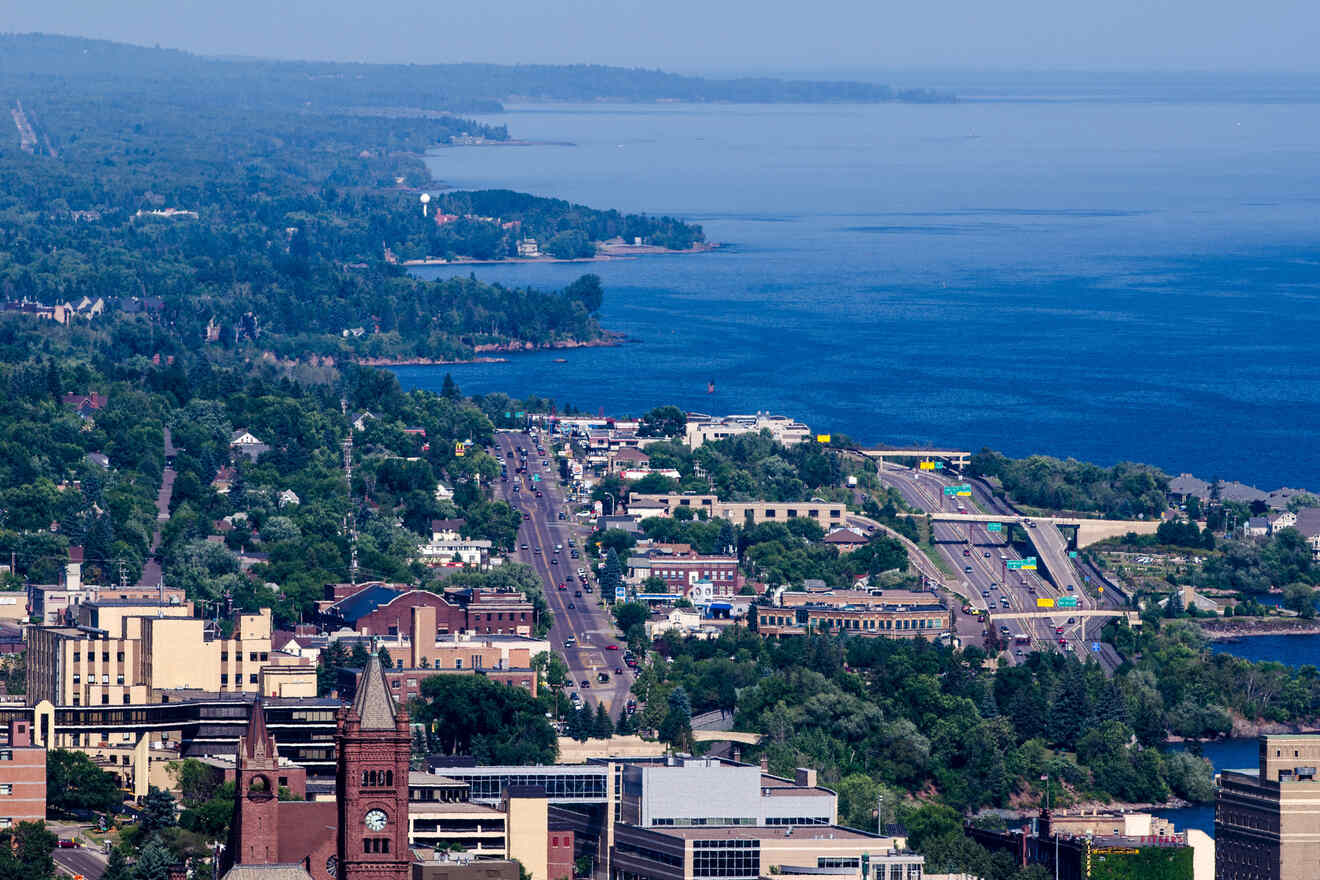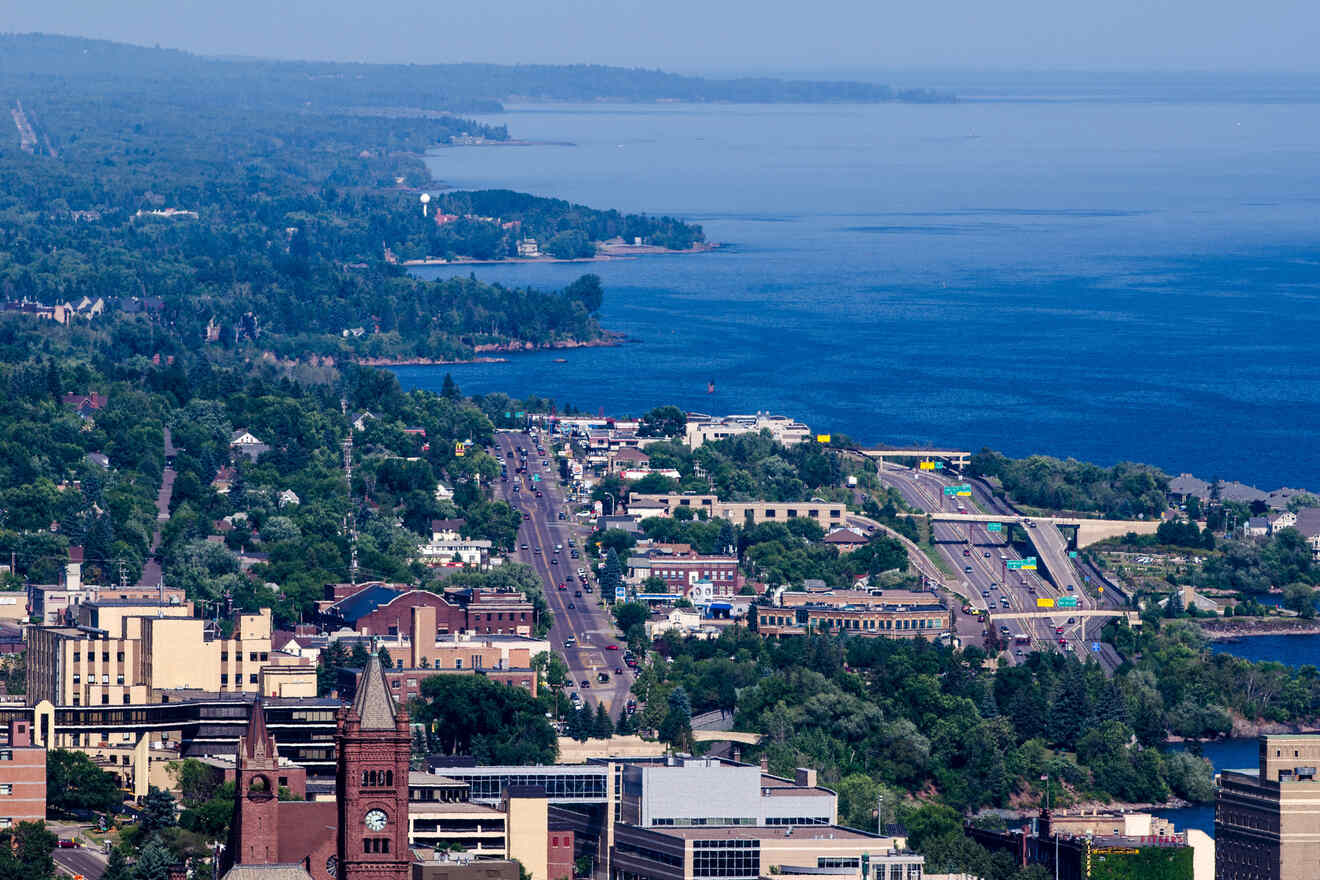 If you're in Duluth for a quick stop or you want to catch your next flight without having the stress of being too far from the airport (something that I learned to not underestimate), Duluth Heights, in the north-west part of the city, is definitely where to stay in Duluth!
In this area, you will get all the services and conveniences of living in the City at a quieter pace of life, while also having easy access to some of Duluth's most rural areas and beautiful green spaces in Duluth North.
The W.R. Bagley Nature Area is the perfect place for hiking, biking, and jogging in the fresh air, and also offers a small campground for summer camping in town, while Hartley Nature Center is a huge green park where you can have a picnic with the family, surrounded by a wide diversity of flora and fauna.
But if you want to do some outdoor activities with a panoramic view, Chester Creek in Duluth North drops over numerous cascades, chutes, and falls with a pair of amazing hiking trails on either side! Every season brings new sights: lengthy rushing waterfall displays in Spring and Summer, warm colors in Fall, and white snow in Winter. And for golf enthusiasts, Ridgeview Country Club, one of Duluth's two private golf clubs, is only a short drive away! Who said there's nothing to do near airports?
Other accommodation options in Duluth Heights
Things to do in Duluth Heights
Go hiking, biking, or camping in the W.R. Bagley Nature Area of Duluth North!
Have a picnic with family and friends at the Hartley Nature Center!
Take a walk around Chester Creek, featuring cascades, chutes, and falls!
Play golf at the exclusive Ridgeview Country Club
4. West Duluth – where to stay near Spirit Mountain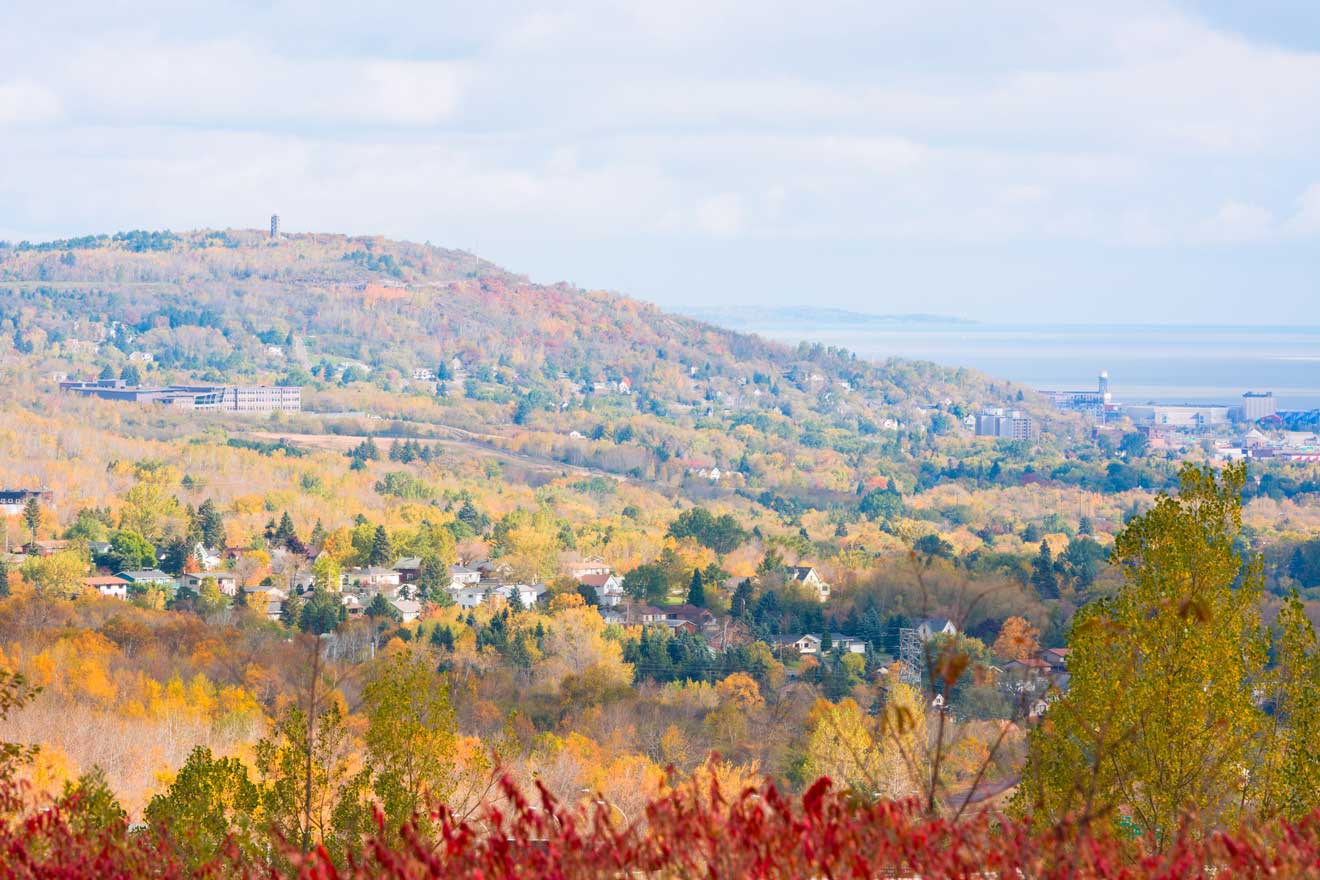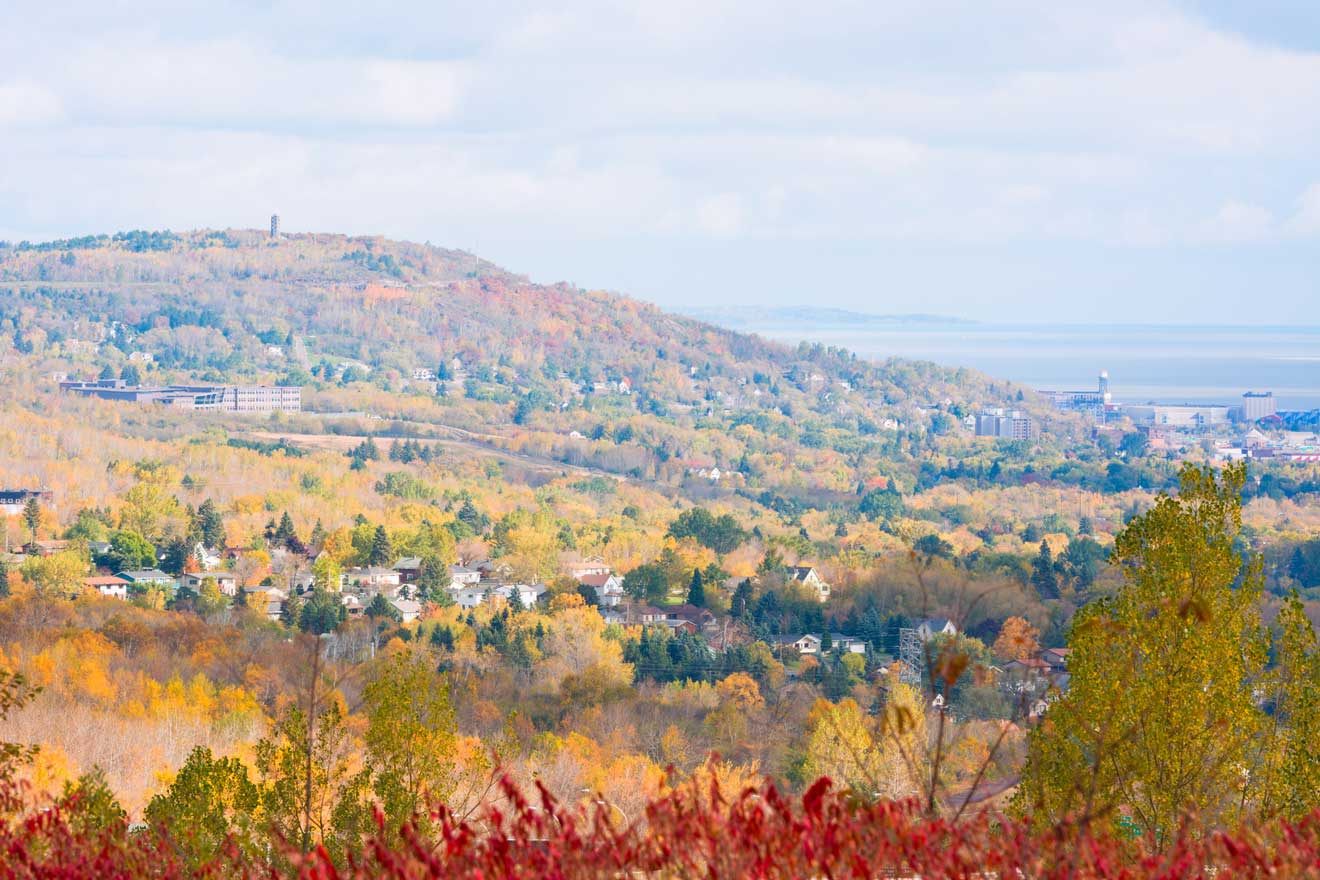 West Duluth, a district in the west-central part of Duluth, is the perfect area if you're in town to enjoy the mountains or skiing. West Duluth hosts one of the best ski areas in Minnesota and the second largest vertical drop in the Midwest, Spirit Mountain!
This would definitely be my first choice for some adventure in the snow, but if you're not into skiing or you're in Duluth for the summer, in Spirit Mountain you can enjoy any kind of outdoor activities: hiking, biking, and riding in beautiful wooded settings, or having picnics with amazing views of Lake Superior!
Spirit Mountain has a lot of fun to offer for any outdoor enthusiast, starting from many great accommodations to make the best out of your holiday immersed in nature! From mountain villas to modern hotels with all the comforts, and camping in Spirit Mountain Campground, offering walk-in tenting as well as 73 equipped campsites, you are just spoiled for choice!
Other accommodation options in West Duluth
Things to do in West Duluth
Ski the second largest vertical drop in the Midwest in Spirit Mountain!
Have a picnic with family or friends in the Spirit Mountain picnic area
Travel the Mississippi railroad route: a 6-mile historic train journey in Western Duluth
Hike, bike, and ride in the beautiful Spirit Mountains woods
BONUS 1: Unique VRBO's in Duluth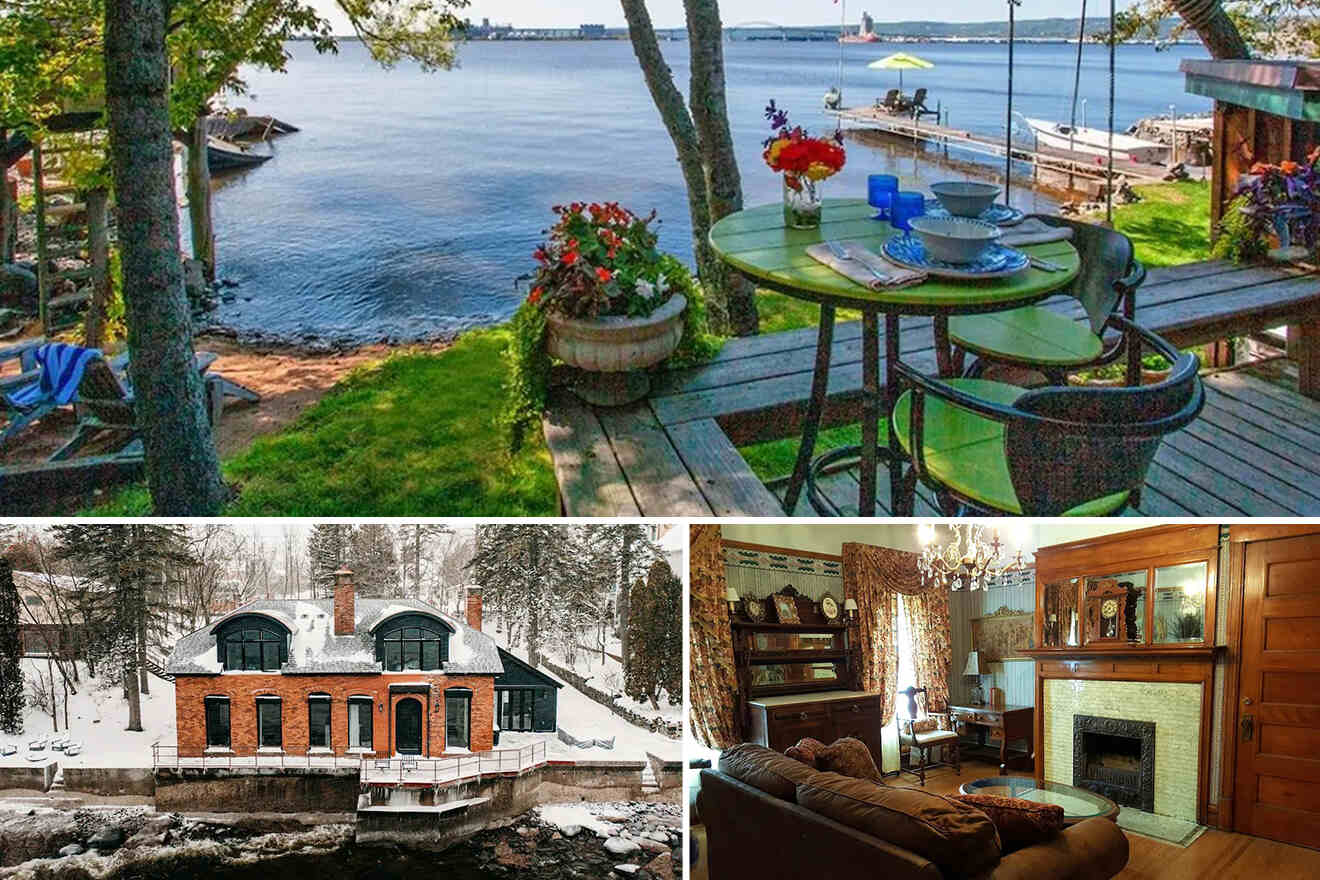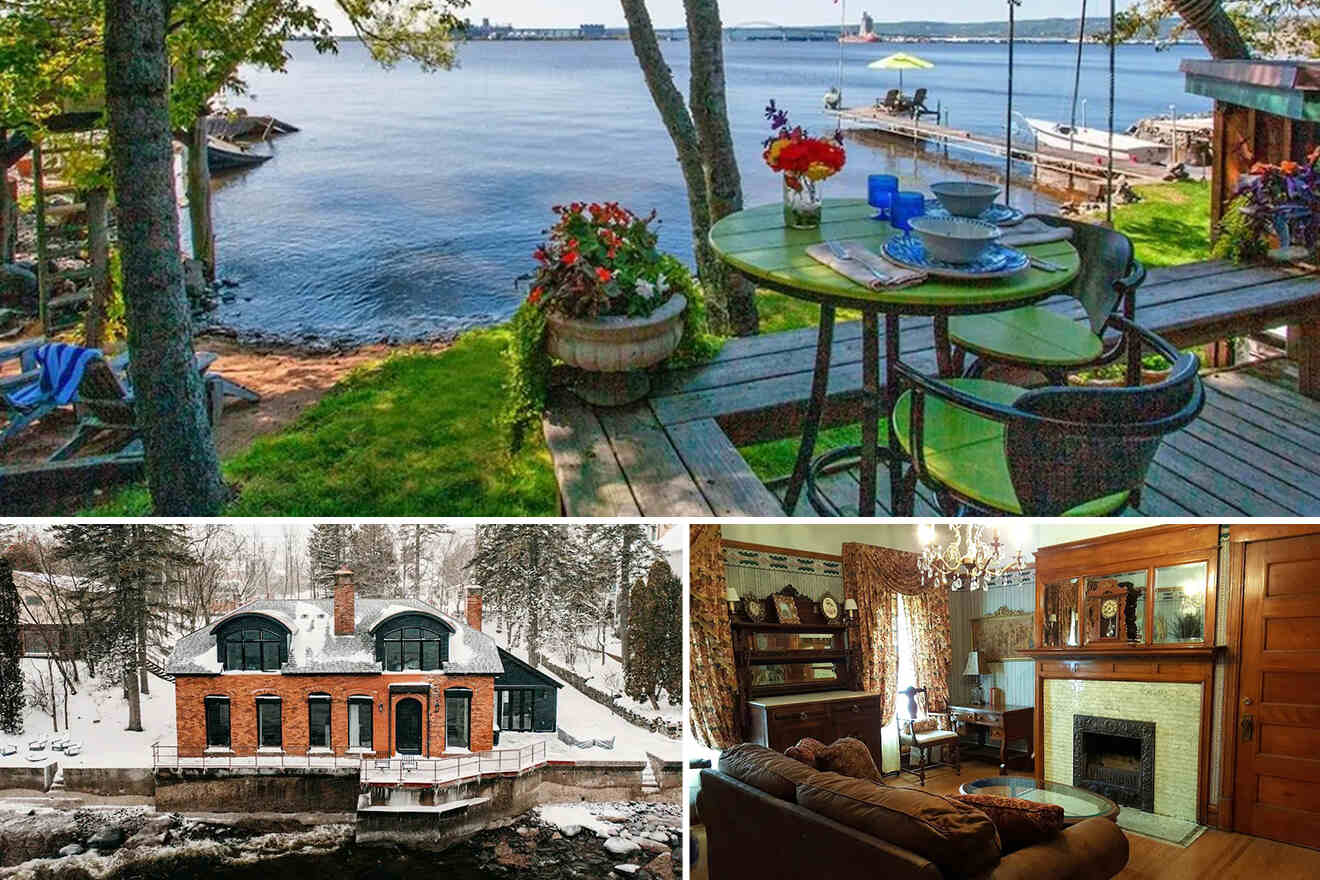 I don't know about you, but one of my absolute favorite ways of traveling is renting a cozy cottage or house, where you can feel at home away from home! And if you can combine that with a unique stay, even better!  I
The Vrbo's that I am going to suggest to you below all have unique aspects for a special holiday. From waterfront homes with a private pier to renovated pump houses with scenic views of the lake and historic homes… you won't regret this choice!
BONUS 2: The best cabins near Duluth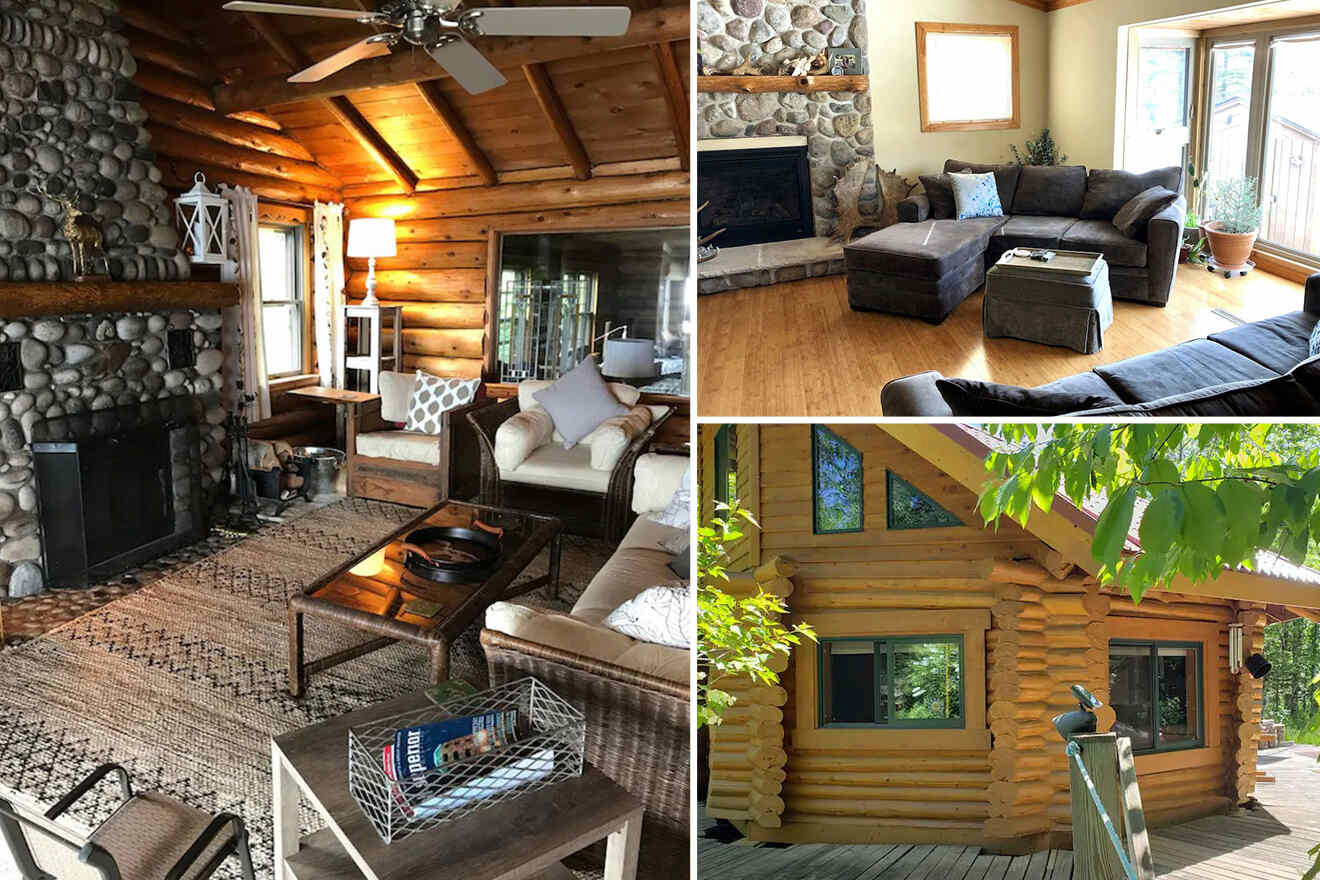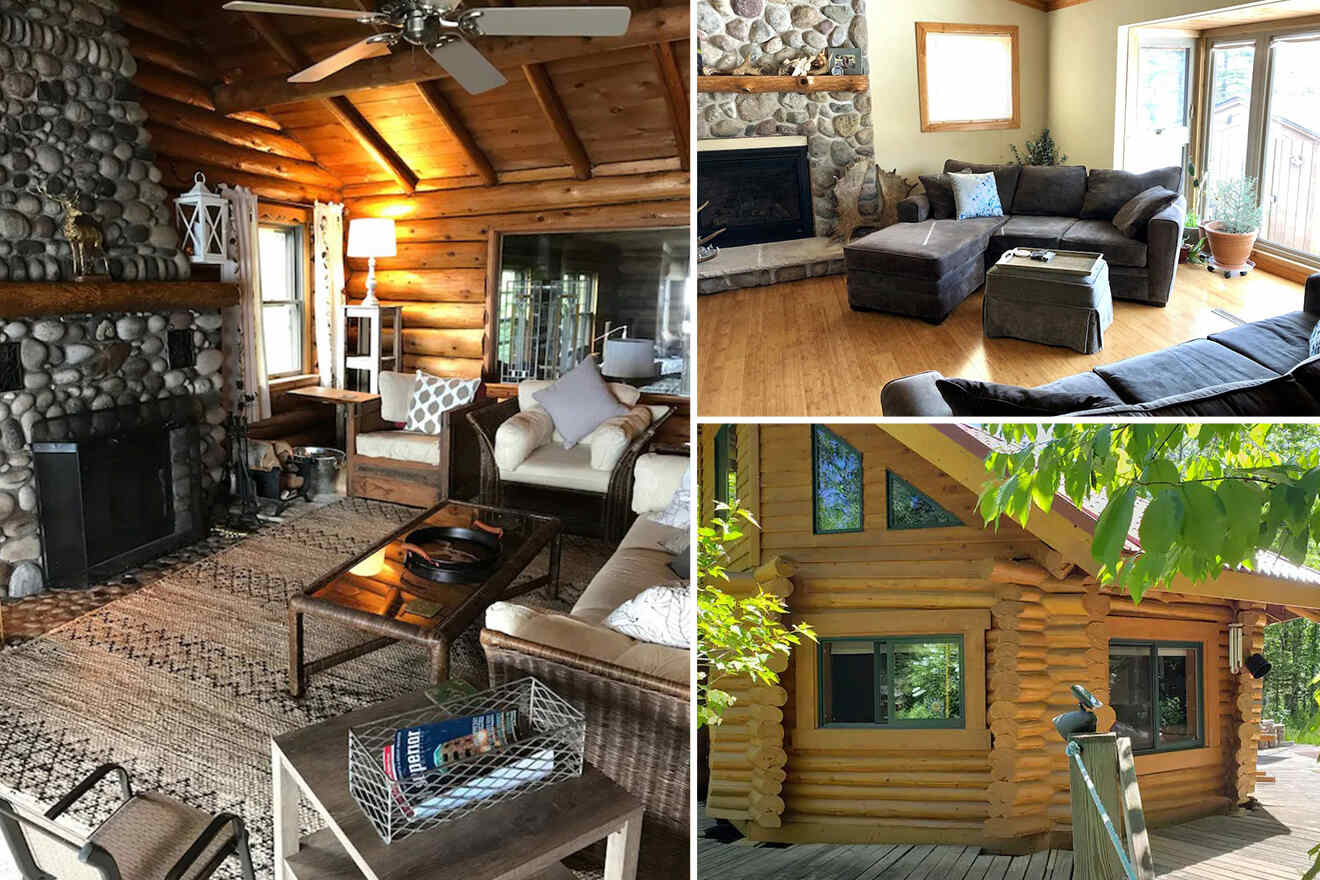 Have you ever considered renting a cabin for your holiday to really get into the outdoor spirit? Cabin rentals offer a tranquil atmosphere that you don't find easily in hotels. Hidden away from busy roads and highways, these accommodations will ensure peaceful nights of sleep with no noise except the pleasant sounds of nature and wildlife.
Surrounded by the lake waters, woods, mountains, and animals, you'll be able to have access to Duluth's best treasures and enjoy amazing views and activities with your loved ones. Take a look at these paradisiac options for a dreamy retreat!
Frequently asked questions about Duluth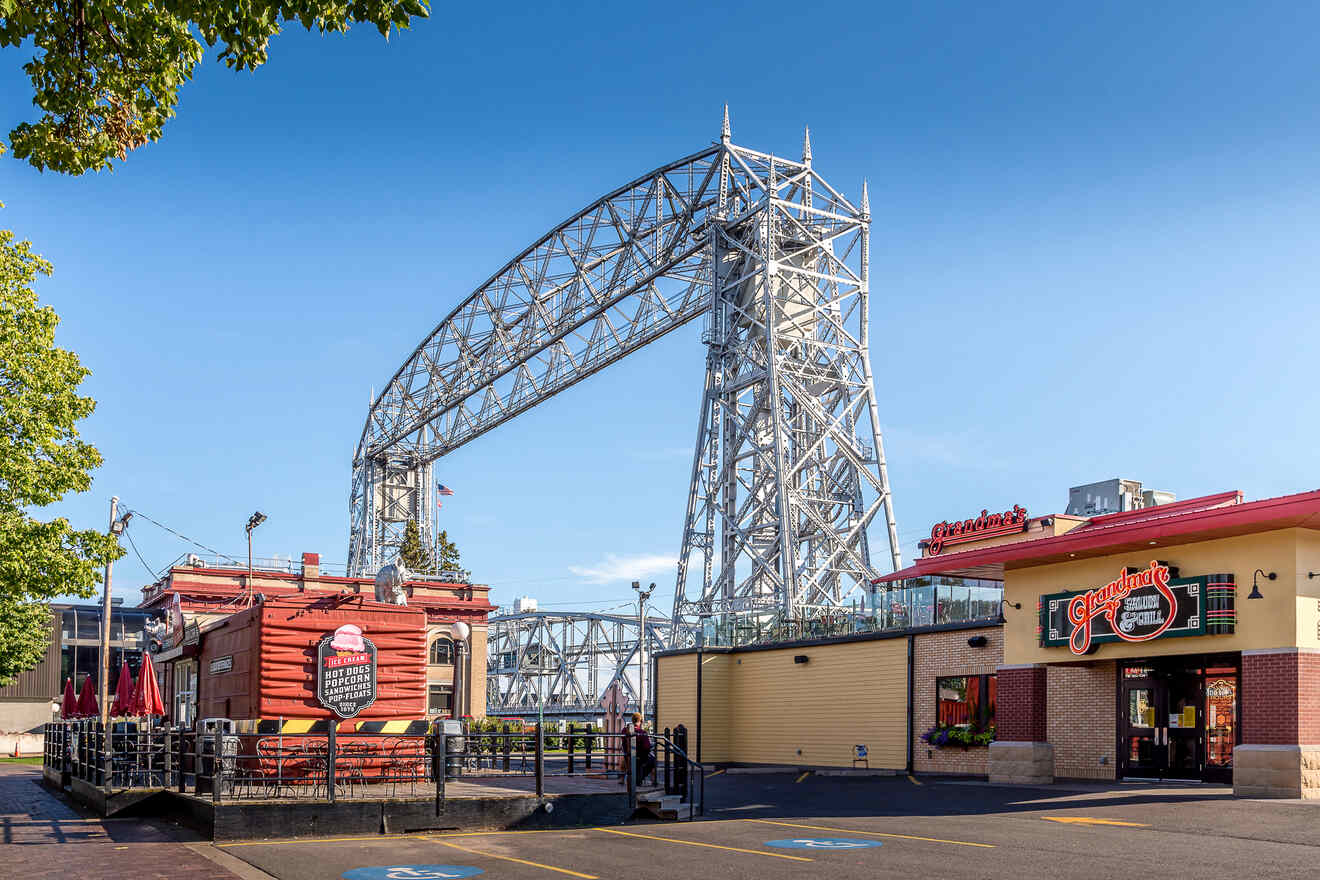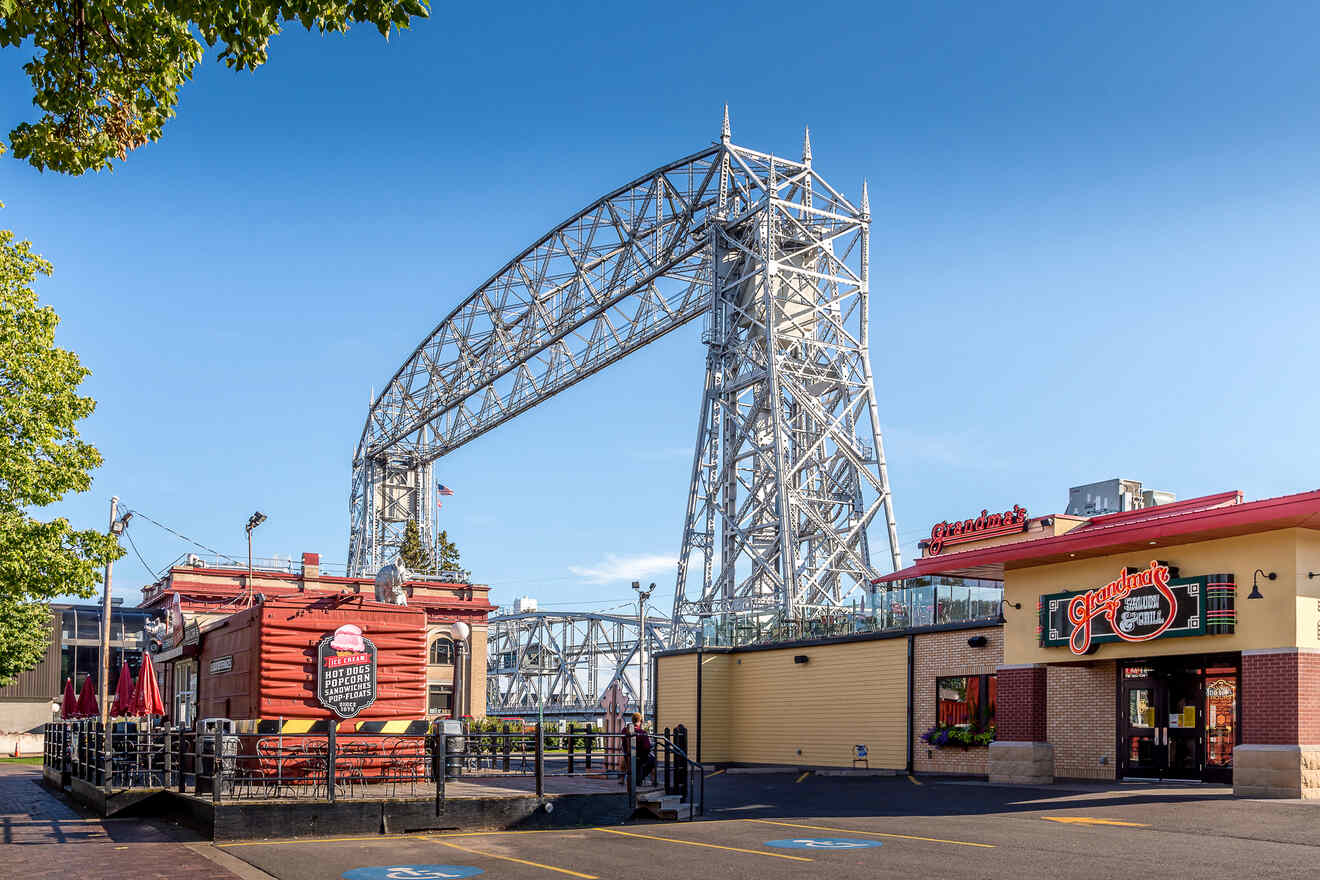 Conclusion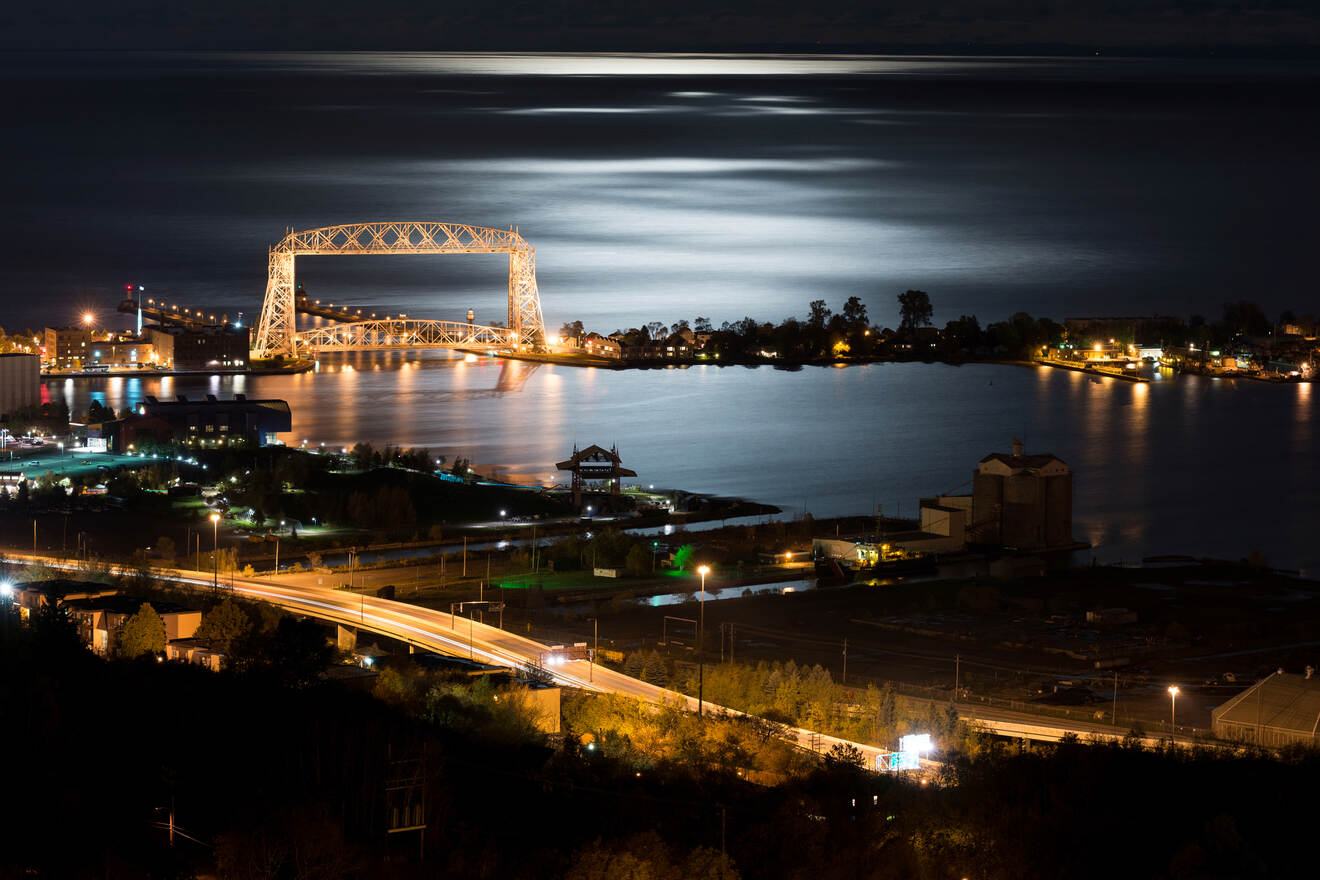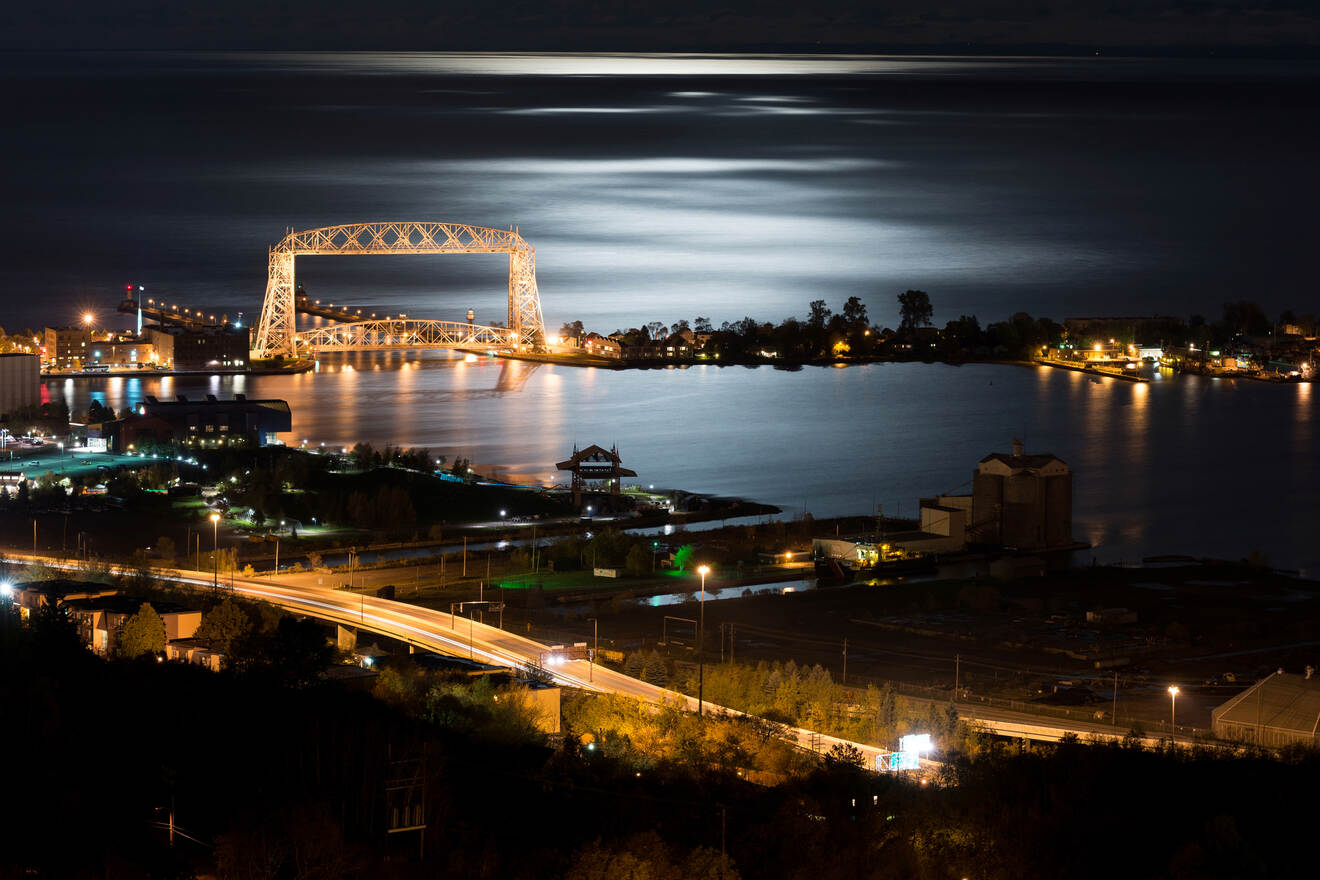 We made it to the end of this guide through the best areas and accommodations of Duluth, Minnesota! I hope I was able to bring your mind to a beautiful trip around the city and I'm sure you'll be able to find the perfect accommodation according to your budget in the right area to suit your interests and needs.
Whether you're looking for tourist attractions, shopping, lake views, or outdoor activities, this city has neighborhoods for any taste!
If you still don't know where to stay in Duluth, no worries: we've been through tons of options for hotels, apartments, and Airbnbs, so here are my top two favorites both located in Duluth City Centre, to make your choice easier:
Pier B Resort – Beautiful 5 stars hotel with fitness room, close to Duluth city center's best attractions
Comfort Suites Canal Park – Luxurious, beachfront hotel with stunning views, located in the heart of Canal Park
Don't forget that these are the best hotels, so that means that today they might be available but tomorrow can disappear, so make sure you book them far in advance!
Thank you so much for reading this guide, I really hope this blog has helped you narrow down the best place to stay for an unforgettable holiday! If you have any other suggestions or questions about Duluth, don't be shy and leave a comment below. I'll be very happy to answer you!
Have a good trip,
Elena
Source link